Top Ten Ways To Get Tons Of Traffic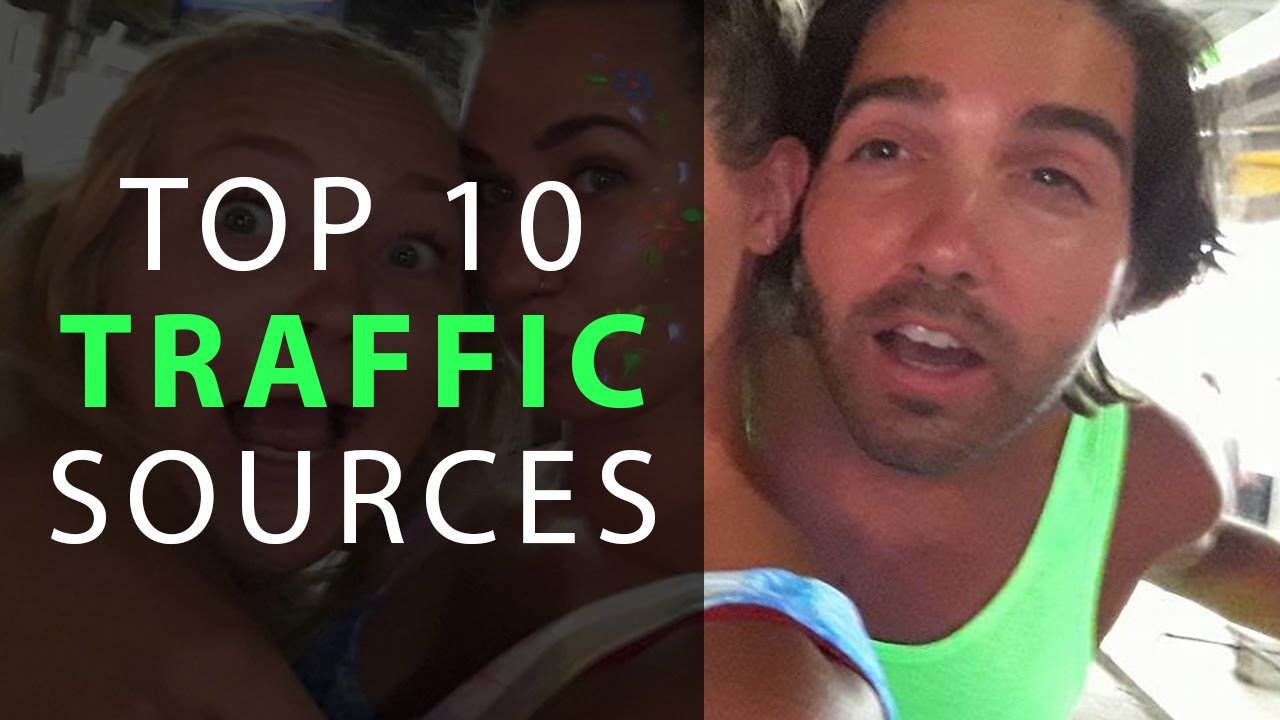 Look, it's obvious. Without a ton of traffic to your site, you will not get any sales or any leads.
Over at WebmasterFX.com, the number one question I receive from my clients is, "How do I get more traffic to my site?" I'm about to let you know some easy ways to get visitors flocking to your site. Let's look at some obvious but often overlooked tips:

1. Get a Killer Domain Name.
People will never forget a catchy domain name. Be sure to choose a short and easy to remember domain name that is appropriate to your business and has a nice ring to it. Remember the domain name is your online brand.

2. Upload Fresh and helpful content.
These days people are banner blind. They want more than ads. Give them the information they can't find anywhere else and give it to them for free. Give them the content they want and need. If you do don't know what it is, Ask them.

3. Get your site seen by the Search Engines.
Search engines bring more than 75% of traffic to most websites. You can submit your site all day long, but the best way to get seen is to get links on quality relevant sites. The search engines will find you within days. You can seek out both one-way links from other sites and also reciprocal link exchanges with other webmasters. Just stay away from those nasty link farms!

4. Pay For Top Spots.
The quickest way to get website traffic without trying too hard is to pay for it. These advertisements would be posted on prime locations or banners of websites.
Banners are cheap and are great for branding, though don't expect a ton of click-throughs. Popular websites like leading newspapers and search engines would provide immediate recognition and visibility to their customers. If you have the cash, spend it. Many don't or won't.

5. Form a Community.
Start a message board, email group, or even a chat forum. Actively participate in these groups by posting answers to other people's questions. Be visible and always include your signature at the end of your postings. The best thing about these sites is that people come back again and again. Check your hosting account to see if you have free forum software included. I bet you do.

6. Start Your Own Mailing List.
It is the best way to keep in touch with your prospects and your customers. Build a relationship with your list. Your email list can make your site a success again and again. The best customer is an existing customer.

7. Start an E-Zine for Your Website.
An E-zine is an extension of your site, but this will highlight new information and features of your site. People will be reminded of your website as they read each issue.
If they find the issue interesting or worth sharing, they can easily and instantly pass this on to the people within their network. You could give them a freebie for signing up.

8. Submit Articles.
Write your own article just like this one and submit it to e-zines, websites and magazines that accept article submissions. Be sure to include your business and contact information and website address in the resource box.

9. Exchange Ads with other websites.
Create ads that will promote your business and website. Submit this to e-zines or other websites in exchange for free ad space in your own electronic publication. Your presence on other sites is very important in getting the increased traffic you want. This is usually facilitated with either simple links or flashy banners.

10. Always Update Your Website.
Your website should always be up and running and full of fresh content. It is to your advantage if you maintain your website with new articles and updated features. If your visitors always find what they want and need, they will be coming back again. Additionally, search engine spiders love a site with changing content!
Now go back to the top and read through this list again. You may think you know this information already, but I wonder how many of you have actually taken action on it. Also, don't be discouraged if you don't see amazing results straight away. I guarantee working on these strategies a little bit each day will bring some serious traffic in the weeks and months ahead.
How can social media marketing be used to attract a broader audience to your website?
As the world becomes more digital and interconnected, building a strong online presence has become essential for businesses looking to grow and succeed. Whether you are running an e-commerce store or a blog, getting traffic to your website can make a significant impact on your success. However, with so many different ways to promote your website, it can be challenging to know where to begin. In this article, we will discuss the top ten ways to get tons of traffic to your website.
1. Search Engine Optimization (SEO)
SEO involves optimizing your website's content and structure to make it more visible and rank higher on search engines like Google. By using relevant keywords in your content, adding meta tags, and optimizing your website's loading speed, you can increase your website's search engine ranking, making it more visible to potential visitors.
2. Social Media Marketing
Social media platforms like Facebook, Twitter, and Instagram provide excellent opportunities to promote your website and reach a broader audience. By creating engaging content and sharing it on social media, you can attract more visitors to your website.
3. Content Marketing
Creating quality content such as articles, videos, infographics, and other online resources can attract visitors to your website. By providing valuable resources, your website can become a go-to resource for your audience, which can lead to increased traffic.
4. Email Marketing
Using email campaigns to promote your website can be a highly effective way to attract traffic. By sending regular newsletters and updates to your subscribers, you can keep them engaged and coming back to your website.
5. Pay-Per-Click Advertising (PPC)
PPC advertising involves paying for placement on search engines or ad networks to increase traffic to your website. By creating engaging ads that target specific audiences, you can drive traffic to your website.
6. Influencer Marketing
Collaborating with influencers in your niche can increase your exposure and attract more traffic to your website. By partnering with influencers who have a relevant and engaged audience, you can reach a broader audience and increase traffic to your website.
7. Video Marketing
Using video marketing techniques like YouTube or live video streaming can increase traffic to your website. By creating engaging videos that appeal to your target audience, you can attract more visitors and keep them interested in your business.
8. Podcast Marketing
Podcasts have become increasingly popular for digital content creators, and using them to promote your website is a great way to drive traffic. By creating engaging and informative podcasts that relate to your niche, you can draw in more listeners and increase traffic to your website.
9. Guest Blogging
Writing guest posts for other reputable websites can help you gain exposure to a broader audience and increase traffic to your website. By creating valuable content for other websites, you can promote your business and attract potential visitors back to your website.
10. Reddit Marketing
Reddit is an excellent platform for promoting your website and driving traffic. By creating engaging content that resonates with Reddit's community, you can attract visitors to your website and increase your exposure to a broader audience.
In conclusion, these are some of the top ways to get tons of traffic to your website. While it may be challenging to incorporate all of these methods into your online marketing strategy, choosing a few that best suit your business needs can significantly impact your success. Through a combination of these strategies, you can attract more visitors to your website, increase your reach, and grow your online presence.